Does Swagbucks Actually Work?
Product: Swagbucks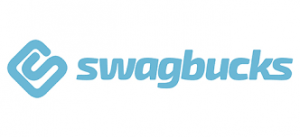 Price: Free
Website: Swagbucks.com
Overall Rating: 91 out of 100
---
What Is Swagbucks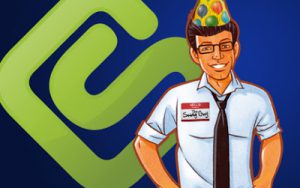 Swagbucks is an internet Rewards system that pays you to complete activity's on the Swagbucks website.
With this site you are able to earn Swagbucks, Swagbucks can be earned in  multiple ways from online surveys to online shopping. I have used Swagbucks for a few years now and I have made some money. Now, I have never used this for a full time job, but rather a way to make money on the side.
Swagbucks are the currency used inside their website. These Swagbucks can be cashed out for real money or other pretty cool items. If you decide to trade in for cash, then it is 100 Swagbucks for $1. Swagbucks can add up quite quickly.
Read my #1 Recommended Way To Make Money Online
---
Pros Vs Cons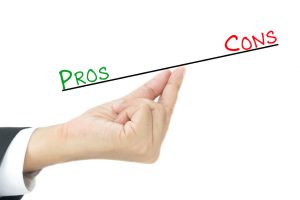 Pros:
Free To Sign Up
Easy To Earn Swagbucks
Can Trade SB For Cash Or Prizes
Cons:
Occasional browser slowdown
I think the coolest thing about Swagbucks is that it is 100% free to join and you never have to pay for anything inside the website other than the items you actually buy from the stores associated with Swagbucks that you actually get Swagbucks for shopping, kind of like a rebate is how I look at it. There are so many great and fun ways you can earn Swagbucks from games to searching the web to shopping and once you have enough Swagbucks you simply trade them for prizes even PayPal cash, about 10 Swagbucks per dollar.
The one downfall that I find with Swagbucks is their web browser. You can use their own browser to search for anything and earn Swagbucks but I have found it is a bit slower than say Google or Bing.
---
Who Is Swagbucks for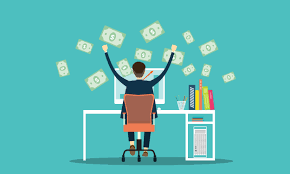 Swagbucks is intended for anyone looking to make money on the side. If you are a person who spends a lot of time on the internet, searching, answering surveys, or even playing games, I recommend Swagbucks to you.
You can earn Swagbucks by:
Get Paid To Take Surveys
Search Online
Watching Videos
Using Offers For Certain Stores
Searching The Web
Playing Games
Swagbucks can be snagged from any of those means, on you computer or on your smart phone with the Swagbucks App. I recommend Swagbucks to anyone that spend time on the internet, you can use their search engine to earn SB and not even notice it.
Who Should Sign Up For Swagbucks:
College Students
Retirees
Veterans
Disabled Individuals (Who Can Use A Computer)
Passive Income Seekers
Grade School Students (With Parental Approval)
---
Does Swagbucks Have Training
Everyone in todays era has some kind of knowledge with using todays technology. Todays technology included the computer, the number 1 way to earn yourself Swagbucks. If you have some kind of computer skill, then you are already ahead of the game when it comes to being trained to use Swagbucks.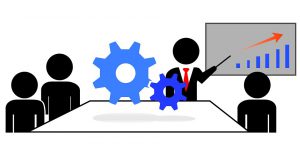 Swagbucks is an easy to use website that makes it simple and fun for you to earn Swagbucks. All the training necessary, is the ability to navigate their site. When you log into Swagbucks for the first time, you are given a tour of the site, and how to use all the tools they have.
If you are able to use a computer you are more than trained to use Swagbucks.
---
Does Swagbucks Offer Support
What do all the great websites out there have in common? They have a great support team, that answer questions all day as fast as they can.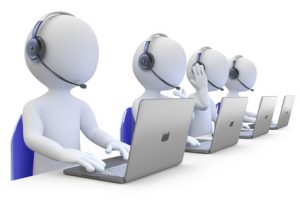 Swagbucks is in the same boat, they have great support that are always available and will give you answers as fast as they can. They have a dedication to helping anyone that is apart or looking to be apart of the Swagbucks community. The support team is very trained in knowledge of the Swagbucks website as well as any Swagbucks related concern.
Swagbucks has their support narrowed down to help you receive the correct answer to your questions. They have a category for every one of your questions you may have. They try their hardest to get your answers to you as soon as possible. I have never had a question go longer than 24 hours without an answer to my question or problem.
---
Is Swagbucks Worth The Price

Before I ever buy anything I always ask myself "Is it Worth It?" and if it is an easy question then I buy it right away, but if I have to think about it, I mainly walk away.
With Swagbucks, that's a pretty easy question to me. My quickest decisions are mostly made when I hear the word "FREE". When I hear that something is free, I like to find out more. Once I find more or have been convinced its worth a try, I hope on board. With Swagbucks I signed up and started making Swagbucks immediately. At that point I knew it was a great Free Product.
The only time you have to pay for anything Swagbucks related, is when you purchase something you really want online. If you shop your favorite Online Stores though the Swagbucks Browser and buy something you actually want to buy, you are rewarded with Swagbucks. The only time you need to worry about buying an item through Swagbucks is if you don't receive your Swagbucks in the time it says you should (usually right on time). Think about shopping through Swagbucks as a way to earn a rebate on every item you purchase.
Final Thoughts On Swagbucks
Having a website that allows you to earn money for no fee is a great site. I believe Swagbucks is of much worth to anyone who spends a lot of time on the internet. If you can incorporate Swagbucks into your daily computer habit, you can see real money.
My final thoughts on Swagbucks is that it is a easy to navigate and easy to use website that offers you many ways to earn money. I have used Swagbucks for years now and I like being able to make money while sitting on my computer playing games and shopping for items I actually need in my everyday life. I am very pleased at how fast they respond when I have a question and how courteous their support team is. The low price of free is a definite bonus, and anyone can use this website.
---
At A Final Glance … Swagbucks
Product: Swagbucks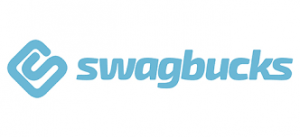 Price: Free
Website: Swagbucks.com
Overall Rating: 91 out of 100
Verdict: Worth A Try!
If you have an questions or comments or you would like to add your own personal review of Swagbucks, I would love your feedback within the comments section below (I will get back to you right away).  Thanks again.
Cheers,
Kenny
Creator of WhoDoesntLoveMoney.com