Traffic Hoopla Review
Product: Traffic Hoopla – Internet Traffic Generator

Price: Free – $800/month
Website: Traffichoopla.com
Overall Rating: 74 out of 100
---
What Is Traffic Hoopla
Traffic Hoopla is a website designed to help others with online advertising, Website Traffic Building, and helping others build and grow their online business.
Traffic Hoopla is a company that has been around for 14 years, growing and creating new ways to help online marketers make profit. They were not always as sophisticated as they are now, when Traffic Hoopla first started they had zero experience, zero profits and zero understanding of how online marketing worked. They have learned and worked hard to get their website to the point that is now, where they are able to help over 250,000 people world wide.
---
Who Is Traffic Hoopla Intended For?
Traffic Hoopla got their name because they were tired of all the "hoopla" that they found when trying to understand online marketing. Everyone can be suckered i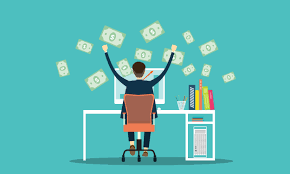 nto anything and the founders of Traffic Hoopla were tired of people like themselves being taken advantage of. So they created their own site that can help anyone from beginner to expert, become a successful online marketer.
Traffic Hoopla is meant to be used by anyone that has the dream of becoming an online marketer. The online market dream can be anywhere from wanting to work from home, to working while you are on  your constant vacation. Everyone that starts online marketing is looking for a way to become successful so  they do not have to be like all the regular people in the world that work 9-5 EVERY single day and rarely get real time to enjoy life.
If you have been looking for ways to get your website some creditability from online advertising, to website traffic building, Traffic Hoopla is intended for people like yourself.
---
Pros Vs Cons
Pros:
Free To Use
Multiple Membership Levels
Multiple Benefits
Anyone Can Use
Great Support Team
Cons:
Not Quality Paid Traffic
Some What Confusing Website To Use
Lot of Sign Ups
---
Does Traffic Hoopla Come With Training
I have used many different ways to try and generate web traffic and when it comes to Traffic Hoopla, it is very simple. Traffic Hoopla has many services you can use, either free or for a fee. If you decide to pay for one of their services, it is 100% simple. Le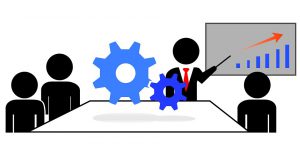 ts say you buy a traffic bundle, you are paying for them to bring traffic to your website. They do all the work, all you have to do is pay and tell them your website.
For many of Traffic Hoopla's other services they are pretty self explanatory. They help you sign up for other sites and use the Traffic Hoopla site as a home base. With the other websites you will be signing up for, they come with all the training you need for that site. Once you have an established website branch out, you will try and recruit others to do as you do, through your Traffic Hoopla Account.
---
Can You Easily Contact Support
Often times when you find a website that has been around for a while that is really trying to make a difference and help people, you find that site with a great support team. That support team should be kind and quick, if you send in a qu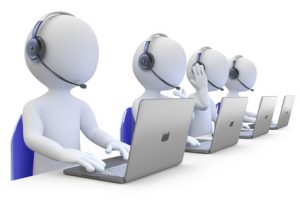 estion you should receive a kind answer fairly quickly.
With Traffic Hoopla being 14 years old, wouldn't you think it has to have a fairly good support team? I can assure you that with Traffic Hoopla, any question you have about a service or just a question about online marketing in general, can and will be answered very fast. Traffic Hoopla has a 24/7 support team waiting to answer all questions you may have.
On top of Traffic Hoopla having a quick response time, they also have a very courteous attitude that helps in the difficult stressful situations. Not saying Traffic Hoopla causes stressful situations, but if one was to arise, they will be very courteous and help the situation.
---
Is Traffic Hoopla Worth The Price

With any product that you choose to pay for, you must ask yourself. "Is it worth it?"
Traffic Hoopla has many services that are all different prices.
Traffic Bundle Prices (Pay to have traffic visit your site)
Kick Start – 100 hits daily 3000 in a month $25/month
 Booster – 500 hits daily 15000 in a month $99/month
Blast – 25000 hits daily 75000 in a month $449/month
The results Traffic Hoopla can give for a given price is amazing. However, they do give great quantity, I do not think they give you the best quality of views to you website.
I purchased their Traffic Bundle, Kick Start, and I did receive what they said I would of 100 views a day. What I was not very satisfied with was the lack of time spent on my site. With Google Analytics, they showed me that the average time these hits I paid for actually stayed and looked at my website. Only 30 seconds was the average time these "real people" were on my site. That to me does not seem like quality.
Traffic Hoopla also offers memberships of different levels.
Pro Monthly – 50% Commissions – $24
Pro Plus Traffic – Same as Pro but you also receive 250 hits a day for one site of your choosing – $77
Pro Yearly – 50% percent off monthly, Pro benefits – $144
With Traffic Hoopla's memberships you receive more benefits for your money. Free is also a membership level but gives you much less benefits and less commission.
---
My Final Thoughts On Traffic Hoopla
I think it is always nice to find a website out there that is dedicated to helping people. With Traffic Hoopla they are dedicated to helping others grow their online business while growing their own. They offer many great ways to help and some features can be used for free.
If you are a person looking to grow your online business, I believe Traffic Hoopla can help you. Like all things in life they have their pros and cons, I believe them to have more pros than cons and that makes them a great website, what is good without a little bad, improvements can always be made. I love how quick their support team is and always friendly. The price however I am not entirely fond of. They offer good deals that sound great but I do not think they are as great as they may sound. If you are looking for hits to your site I think the paid traffic generator is great, but if you are looking for real customers for your site, try somewhere else.
---
Traffic Hoopla … At a Final Glance
Product: Traffic Hoopla – Internet Traffic Generator
Price: Free – $800/month
Website: Traffichoopla.com
Overall Rating: 74 out of 100
Verdict: Worth a try with Free Membership