How To Make Money With Upwork
Product: Upwork Freelancing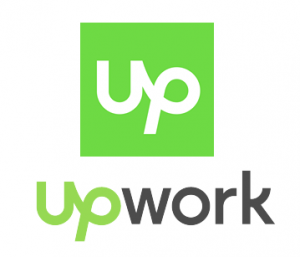 Price: Freelancers – Free
Client – $0-100's
Website: Upwork.com
Overall Rating: 90 out of 100
---
---
What is Upwork?
I came across this site about a month ago because I was really interested in freelancing. I wanted to be able to hire someone to help me with some of my posts and be able to work for someone else to keep a balance.
Upwork is a freelancing website that allows clients to post jobs they need done and have someone with the know how help them out, for a price. It is a great place to make a few extra bucks if you are able to use a computer and do jobs for others. It is also a great place to find help that you can hire to get some of your own  projects done.
Freelancers can be hired for $5 to how ever much the client is willing to pay for a certain job. You can be hired for a one time job with a flat rate payment or be hired to work long term for a client at an hourly wage. Either way, it is a pretty cool way to get paid, or find help.
---
Pros Vs Cons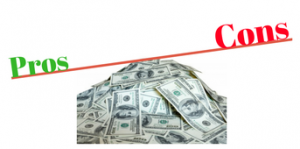 Pros:
Easy to use
Fun way to make money
Easy way to find help with projects
Cons:
Some jobs are unclear
Clients can be cheap
Upwork is a great place to get paid for your some of your talents like writing but sometimes the client is unclear on what he or she really wants so it can be stressful at times. It is also a hassle when the client is not willing to pay your price but Upwork has a pretty good system to make it very stress free.
The greatest parts of Upwork are the ability to create a free account and make money. Free and making money sounds so great to me, how about you? I really love how easy it is to post a job and have someone ready to do it within minutes, but sometimes longer. Upwork is really simple to use and you can make decent money if you are good. Even beginners can make money with this.
---
Who Is Upwork For?
When you talk about Upwork, you need to know which side you want to be on. There is the client side and there is the hire side (the freelancers). Anyone can create an account and be on both.
If you are very computer minded and can do projects with your computer, this is a great way to make some side money, even full time if you choose.
Upwork has so many freelancers for hire, you can even discuss what exactly you want before paying your freelancer. If your freelancers work is not up to your standards that you set, you can make them go back and redo it until it is to your satisfaction, or drop them and choose a new freelancer.
So if you are really good at completing tasks with your computer then you are a good candidate for becoming one of Upwork's freelances, making money by doing jobs for others. This can be very fun for you and you may find yourself taking on more and more tasks to make more and more money.
If you are not very good or just need a break from some of your work, you can hire a freelancer. You will be able to get your jobs done while helping someone make money. I think hiring freelancers helps both sides, you get what you need done and they get paid. You win and they win.
---
Does Upwork Offer Support?
Upwork deals with thousands of jobs everyday and with all those jobs, they need a great support team.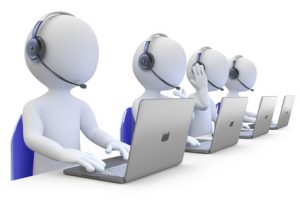 Upwork has one of the best support teams I have seen. They are always very courteous and helpful. I had a person hire me and they were not being very fair to me, so I contacted Upwork's support team and they helped me out a ton.
Any great website like Upwork needs to have a great support team and that is just what they have. They have assistance available 24/7 and you will always have your back when a problem occurs.
---
Is Upwork Worth The Price?

When you sign up for Upwork there are a few things you must agree to. One of these things are every time you are hired or hire someone else, Upwork will take a portion of payment. I believe this is completely fair.
Upwork could charge you to just sign up but instead the price is dealt with in between transactions. These fees are not very bad, for a $5 job, the freelancer will only earn $4 but I think that is reasonable. If it was not for Upwork then you would not have been able to hire this person or be hired because you would have never met.
Upwork takes a portion that they think they deserve. I fully believe they are in the right. They are giving you an opportunity to make money from people you other wise would have never met.
When it comes to choosing a price to pay your freelancer or be paid by your client, that is between the two of you. You are allowed to tell someone what you are willing to pay or willing to accept and from there, negotiations begin.
---
My Final Thoughts On Upwork
I really enjoy Upwork because it is such an easy way to make money or hire someone to help you with a project. It is very simple to use, you have full contact to your client or freelancer and it can be fun.
Upwork has a few down falls like some stressful situations between client and freelancer but those are quite rare. However if they do arise, Upwork has a great support team that will help you through it as easy as possible.
Upwork's fee on every transaction between freelancer and client is 100% reasonable to me. If it was not for Upwork, you would not have this opportunity, so might as well pay them for their service.
---
Even Better Way To Make Money
If you are a person that is interested in becoming a freelancer to help clients write anything, you should consider this next offer. Anything that you can write for someone else can be written for yourself and make you way more money than just freelancing. If you are a very good writer, I suggest creating your own blog, a website that we can show you how to make your whole income with.
I was looking for ways to make money online and I finally found a site that shows me step by step how to create a website and how to profit from it. I do this every day now and you can too. There is a free membership available with no credit card information needed. I would like you to read my full Wealthy Affiliate Review and decide if this is a better way for you to make money online.
---
Upwork … At A Final Glance
Product: Upwork Freelancing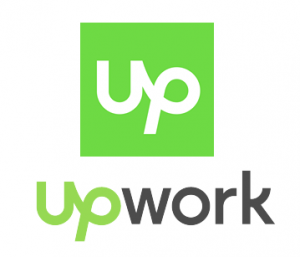 Price: Freelancers – Free
Client – $0-100's
Website: Upwork.com
Overall Rating: 90 out of 100
Verdict: Great Way To Earn Money And Find Help
---
I want to thank you for reading my review on Upwork and I would love any feedback. Feel free to leave a question or comment below and I will get back to you ASAP.
Thanks,
Kenny
Creator Of WhoDoesntLoveMoney.com