Is Motor Club Of America A Scam? 
Product: Motor Club Of America

Website: Motorclubamerica.net
Price: $9.95 monthly – Security
$39.90 monthly – Total Security
Overall Rating: 20 out of 100
---
What is Motor Club Of America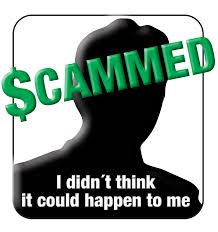 Motor Club Of America, MCA, is a unique motor club serving the United States, Canada, and Puerto Rico. MCA offers 24/7 emergency roadside assistance plans, membership discounts, and the most reliable service in the auto club industry.
The unique thing about MCA is that not only does it sell insurance for $9.95 a month but if you purchase the more expensive plan of 39.90, you can make money from them.
MCA offers a referral program that lets you refer friends, family, or strangers and make a commission off of them.
---
Pros & Cons
Pros: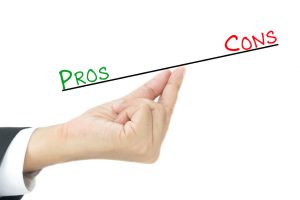 Receive road side assistance
Referral Program
Cons:
Over Priced Referral Program
Referral Training Isn't Very Good
Nearly Pyramid scheme – Promoting referral program instead of service
Learn only what they want you to learn
MCA may have a great roadside assistance program but they are not very good at helping you make money. They charge you extra if you want to join the referral program, they don't teach you very much, the pyramid scheme set up where you make money off every "sucker" you is awful and you don't get the skills to take your business else were.
---
Target Audience
When promoting Motor Club Of America, you need to know which part you are promoting. MCA has two parts to their service, The real road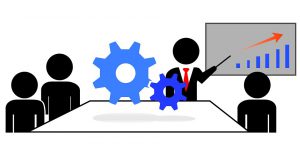 side assistance and the Referral program.
For the people who are actually trying to buy road side assistance, the program is one of the best. They have many services included in their line up for a low fee.
For those who are looking to build some kind of online business, the referral program is targeted to you. If you promote MCA and get people to sign up then you earn $80 per referral.
The things they don't tell you about the referral program is that they don't teach you very much. You are told to build a website but not how to get it SEO (Search Engine Optimized).
The website you build is one "niche" that every person included in the referral program has, long story short, only the very top websites will get referrals, by the time you get your site better than theirs you will have a lot of catching up to do on your pocket book.
---
Price

The Price for the actual Road Side Assistance (Security Plan) is a very reasonable amount of only $9.95 a month. They include a huge range of assistance from towing to Travel Assistance Reimbursement. For just the road side assistance I think the price is very affordable.
The  Price for Motor Club Of America's Referral Program (Total Security) is an unreasonable $39.90 a month. Why do I say it is unreasonable? I myself was part of MCA and was taken in by my greed for online success, I wanted to work from home and never need to get a real job.
When I signed up I was told what to do, what papers to fill out (which took a while to complete), and to set up a website that did not come with many instructions. Once I had my website up, I was told how to use it but not what to put on there that would actually help me get traffic, without traffic your website is worthless.
I was so excited to get my very own website (a free weebly.com website) and to start making money online that I wasn't very concerned with what I should be doing to my site to optimize it.
Overall, I believe the Total Security package is ridiculous, if you want road side assistance, stick with the basic plan. If you want to learn to set up a website and actually create traffic to make money check out my Wealthy Affiliate Review.
---
Final Thought
My final thought about Motor Club Of America. I think they have a great road side assistance program, one of the best, but when it comes to their referral program, I think it is highly over rated, you may think you can make money online but its hard with MCA.
If you can not optimize your website, you will not get people to buy your product. That just leaves Grandma, Grandpa, Mom, Dad, or anyone else you know, to get into the pyramid scheme of believing they can make money with that program, Selling to people the ability to make money instead of the product itself.
---
Final Review
Name:  Motor Club Of America

Website:  Motorclubamerica.com
Price: $9.95/month Security, $39.90/month Total Security
Overall Rank: 20  out of 100 points.
VERDICT: Road Side Assistance – Great Product
 Referral Program – SCAM, low grade training, pyramid style commission structure