Product: Abounds Free Website Marketing
Price: Free to $270 a month
Website:  Adbounds.com

Overall Rating: 72 Out Of 100
---
What is Adbounds?
For anyone out there that has a website, you know how hard at first it is to get your site traffic. You look for ways to advertise but always find a fee of some kind. Adbounds has made their site so you will receive advertisements for free.
With Adbounds they allow you to use one website and create a text, picture or custom advertisement that they will share on multiple websites and social media giving your site traffic.
Adbounds is dedicated to helping online businesses generate income.
---
Pros Vs Cons
Pros: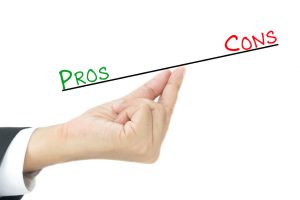 Free to use
Easy to Use
Promotes Websites
Helps Generate Income
Fast and Helpful Support
Unlimited Advertisement Views
Cons:
Only One Free Ad
Not A Huge Amount Of Traffic
---
Who Is Adbounds For
If you own a website you understand how hard it is to get your site off the ground. In order to get your website to the point of making money for you, you must understand the #1 reason websites make money. They have traffic!
Acquiring Traffic is often the hardest part about running an online business.  Having an Online Business is tough at first. You must first have a great foundation full of great content, Then you have to get people to read that content. With Adbounds it is made easy to get your website full of content to the people looking to read it, You wouldn't want someone uninterested in your topic to read it would you? You can build a custom advertisement that will be showed unlimited times for an unlimited amount time to people looking for answers that your site has.
---
Does Adbounds Have Good Support?
Adbounds is a website started 5 years ago to help small online business get off the ground with 1 free advertisement. With 5 years of experience, They have a very knowledgeable support team.
The support at Abounds is very dependable, You are able to send in a question or concern and receive an email back with 24 hours, usually much quicker, within hours. If you are unable to solve your problem by email they also have a telephone number you can talk one on one with.
---
Price

Adbounds is a great site for you to build a custom advertisement that you can use to promote your website, for free, forever. The fact that the one advertisement is free is amazing, the only bad thing about this is you can only receive one. This one advertisement can be changed over and over but you can only promote one site at a time for free.
Adbounds does offer more than just the free program. Like Google AdWords and Bing Ads, you can pay to receive more advertisements. These advertisements range from three ads for around $10 a month to one hundred ads for $270 a month. You receive unlimited displays and unlimited clicks during the month you paid for.
Adbounds is a great price starting at free and the ability to receive unlimited displays and unlimited clicks for any of the plans you use.
---
Final Thoughts On Adbounds
Any website that helps another receive more traffic is an amazing site. I very much enjoy Adbounds for their Free Advertisement that anyone can receive just by signing up.
Although Adbounds does not give you a huge amount of traffic through their free advertisement, the other promotion plans help you out too, being much less than the larger pay per click websites.
Adbounds has 5 years of experience which I find very satisfying. With a website that has been around for that amount of time, I would hope they have a decent support team, Which Adbounds does. I give a lot of credit to Adbounds for their support team.
All in all I recommend Adbounds to anyone looking to gain more traffic to their Website. They receive a slightly lower overall rating because of the fact they do not give you a huge amount of traffic but they still give enough for their lowest fee of free. Promotion Plans will receive more traffic because you receive what you pay for.
---
Adbounds … At A final Glance
Product: Abounds Free Website Marketing
Price: Free to $270 a month
Website:  Adbounds.com
Overall Rating: 72 Out Of 100
Verdict: Worth a Try