IBOToolBox Review
Product: IBOToolBox – Online Traffic Builder
Price: Free to sign up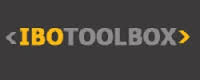 Free to $100 for credits
Website: IBOToolBox.com
Overall Rating: 85 out of 100
---
What Is IBOToolBox
IBOToolBox is Free Marketing website that is intended to help anyone looking for ways to promote their online business and learn new skills. With IBOToolBox they offer many unique tools that allow you to grow your online business.
IBOToolBox has many lessons on how to grow your online business, These lessons are free and can be very beneficial to you.
IBOToolBox also has a very unique way of promoting your online business with ads you can create. These ads are paid for by their unique credit system, you can either buy or earn these credits for free.
---
Pros Vs Cons
Pros: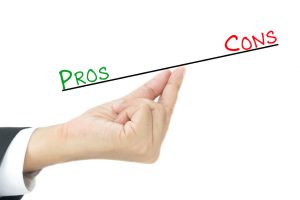 Free to use
Easy To Use
Learn How To Grow Your Online Business
Tons Of Tools
Decent Training
Cons:
Some Bugs In Their Website (slow and "x" doesn't work on some pop ups)
Most Advertisements go to Members of IBO
---
Who Is IBOToolBox For
IBOToolBox is a great website for anyone that has a Website and is looking to grow that website into an Online Business. Anyone from Affiliate Marketers, Network Marketers, MLM, or even regular Business Owners looking for positive benefits to grow their reach in the Internet World.
IBOToolBox is meant to grow your business and share it with like minded people that can help you learn how to get more traffic, more traffic equals more revenue. The environment of IBOToolBox is very positive, others just like yourself looking to grow their business.
---
Training
IBOToolBox has a wide assortment of training and tips to grow your online business. They have training tips from professionals as well as less experienced members sharing tips and tricks they have learned. Anyone from Beginners to Professionals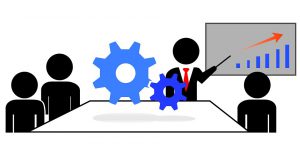 can benefit from IBO's training.
Their Professional training is "Marketing with Kris" Kris is a professional Online Marketer that allows you to create a free account and learn from her lessons. Kris has a passion for providing tools and resources to help others succeed in their marketing efforts. She has many great lessons that she claims, are the only lessons in 2016 that will not drain your bank.
IBOToolBox's training is very reasonable considering the price of free, many people have learned and benefited from the training at IBO.
---
Support
IBOToolBox offers many resources to answer the questions you may have. Questions can be answered in just minutes.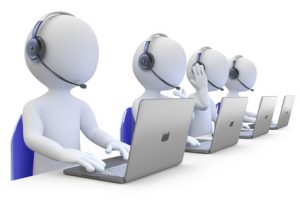 At IBO you can ask questions in a wide assortment of places. They offer a member post wall where you can ask any questions you have to other members that have had the same question and learned the answer. The members at IBOToolBox are very friendly and are there for the same reason as you, grow their business.
IBOToolBox has a great support team that you can send an email question to at any time. The Support team will help you with anything you need assistance with. They offer answers within 24 hours but are usually much quicker.
Kris is also a very helpful resource when it comes to asking questions. Kris is often online and you can private message her. When Kris is online, you will receive an answer to your questions within minutes. Kris is not always online because she is like all of us and has a life to live, but any question sent to her will be looked at when she logs on and answered.
---
Is IBOToolBox Worth The Price

With IBOToolBox starting their sign up fee at Zero Dollars I believe it is worth the money ($0). Anything that offers knowledge and is free is always worth a look to me.
Credits
IBOToolBox works on a credit system that allows you to run your advertisements. Credits must be converted to impressions to run ads, 1 credit = 5 impressions, each impression means 1 person will see your advertisement. These credits can be acquired for a low fee of free, via newsletters, daily codes, and promotional offers. IBO also offers credits to be bought with credit card or PayPal. Credits have a few options to buy, here are the options
1000 credits (5000 impressions) $10
10000 credits (50000 impressions) $25
25000 credits (125000 impressions) $50
100000 credits (500000 impressions) $100
Depending on the credit purchase you make, you will see different results of your website views, obviously the more you spend the more views you will see. I do believe the price of credits is a good deal, 1 credit shows your ad to 5 people.
---
Final Thoughts On IBOToolBox
IBOToolBox is a great site that is full of a great community of people who share a common Interest. Making Money and Growing their business whether online or offline, IBO can help promote.
IBO has tons of easy to use tools and fairly good training, above that it is all offered for Free. I believe IBO is a very good website to learn some helpful tips on how to grow your business.
The Credit system they have is very interesting and I have not seen it anywhere else. I like how one credit can be converted to 5 impressions, however just because 5 people see the ad does not mean they will click the ad, so possibly but unlikely an advertisement with 1000 possible impressions (100 credits) can not be clicked on once, this is the risk of online advertising.
I recommend anyone trying to grow their online business gives IBOToolBox a shot.
---
A Final Glance at … IBOToolBox
Product: IBOToolBox – Online Traffic Builder
Price: Free to sign up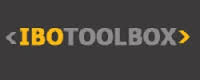 Free to $100 for credits
Website: IBOToolBox.com
Overall Rating: 85 out of 100
Verdict: Worth A Try If You Are Looking To Promote Your Business
If you have your own review of IBOToolBox feel free to share it with me. If you would like me to review any other website or product leave me a comment below or email me at   Kenny@whodoesntlovemoney.com
Thanks for reading, I love feedback, share below
Cheers,
Kenny
Creator Of WhoDoesntLoveMoney.com