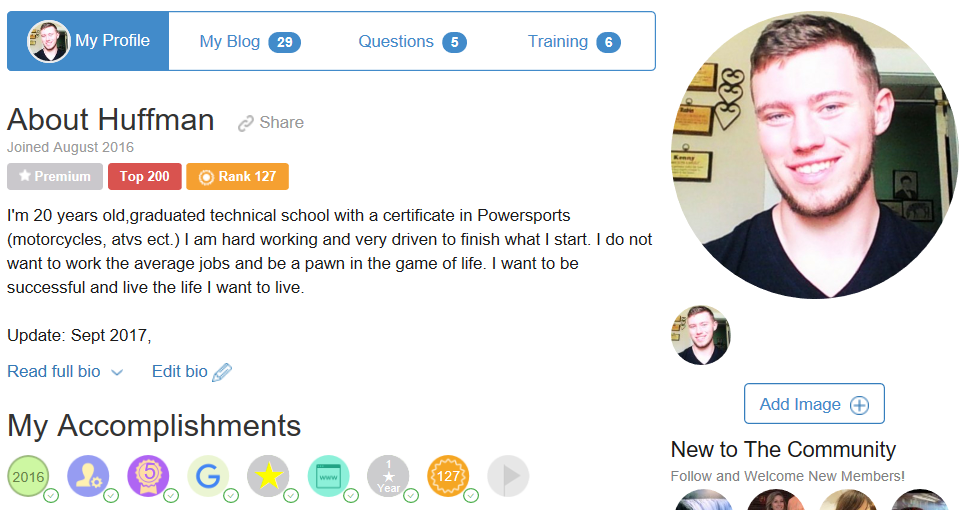 Really Quick, I'm want to tell you that I am Kenny, I created this site (WhoDoesntLoveMoney.com) along with 3 others that I honestly love, because they are mine, its all my ideas and my hard work to make my ideas come to life. The Website Builder, Web Hosting, The Community And The Training that I learned from Wealthy Affiliate is the only way I would have made it this far.
I had a few experiences with other programs that were supposed to teach me how to make money online, but they only taught me their way. Wealthy Affiliate taught me everything I know now about the Internet and marketing in general, even how to notice the programs that I was a part of, are actually just really smart Ponzi schemes (Some Not So Smart).
You should be here for this Black Friday Deal from Weatlhy Affiliate because you are pretty serious about starting Your Own Full Time Online Business, Wealthy Affiliate is the guaranteed place to learn everything you need to know about the online world and how to use the tools provided within Wealthy Affiliate and the tools outside of WA, to start and elevate your very own business all the way to the top.
Your own business will be based off of information you already know, you just need to learn how to get your information onto your own website, then from there you will need to monetize your own website, there are so many ways to this, and most programs only teach you to market one product or just one certain way, WA teaches you literally everyway possible, whether you want to learn all the ways is up to the time and effort you are willing to put into learning then applying your new found knowledge into improving your site… Your Business.
This Black Friday Deal is not only for new members, I'm actually purchasing this years Black Friday Deal too, I spent over $600 on my Wealthy Affiliate Membership paying monthly over the course of my first year, instead of only paying $299 for the entire year. I knew I was in this for the long haul last year but I couldn't quite spend that big of a chunk of money at the time and missed the deal, but this year is a for sure sale to me. $0.82 a day vs $1.63 a day for the monthly Premium Membership ($49/month) makes much more sense.
*Wealthy Affiliate's Black Friday Platinum Yearly Membership Is Renewable For The Same $299 Each Year To Follow!… For The Rest Of Your Online Career!*
Wealthy Affiliate's Yearly Platinum Membership Includes: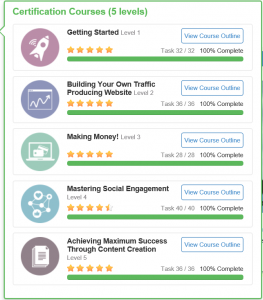 Online Certification (5 Courses)
Getting Started
Building Your Own Traffic Producing Website
Making Money!
Mastering Social Engagement
Acheiving Maximum Success Through Content Creation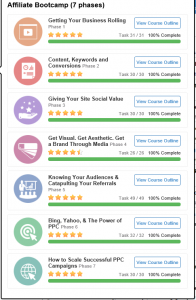 Affiliate Bootcamp (7 Courses)
Getting Your Business Rolling
Content, Keywords, And Conversions
Giving Your Site Social Value
Get Visual. Get Aesthetic. Get A Brand Through Media
Knowing Your Audience & Catapulting Your Referrals
Bing, Yahoo, And The Power Of PPC
How To Scale Successful PPC Campaigns
*Highly Recommended Combining The Knowledge Of Both Training Courses*
On top of the training courses, there is a community of over 900,000 people just like yourself who had a desire to stop working for someone else and start working for themselves. These members, Myself Included, help each other by asking and answering questions within the Live Chat, Personal Messages, Personal Profile Messages, and anywhere else we can lend a hand.
The top members are the ones who lend the most and best help, they have mastered the training and help anyone who is willing to ask questions. The best helpers get rewards and anyone can become a top member. I have earned the top 30, but other members want the spots too, so it takes constant effort, so lately I have been sitting around the top 200-300 members. I never imagined I would even make it into the top 500 let along top 50 then 40 and 30, you can do the same thing! I might as well tell you about Vegas too, any member of WA can earn an all expense paid trip to Las Vegas, Nevada. That's all I'm going to say about that right now…
The online world is a tough place to figure out on your own. Within Wealthy Affiliate, You Are Never Alone!
Wealthy Affiliate is like the main office or home base you show up to online, to do your own work, while chatting with others doing the same thing except their own work. All online, from anywhere you want in the world as long as you have an internet connection and a desire to achieve more!
Last Year Alone, Wealthy Affiliate Made Incredible Improvements To Their Platform: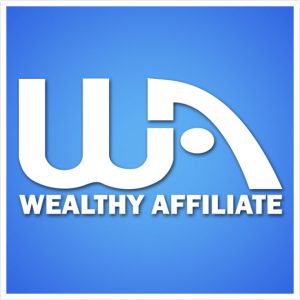 SiteSSL, Free SSL for ALL (January) High Tech Website Security, Check The Lock In The URL (Top of your screen)
Training, Completely Redesigned (March) Upgrade! Learn The Newest Features, Tools, And Outside Tools To Boost Your Business
SiteBuilder – Brand New Website Builder (April) So Easy To Build A Website, 30 Seconds To Get Your Own Site Up And Running. (One Of Wealthy Affiliates Claim's To Fame)
SiteSpeed – Your Site is Now on Steroids (May) No Other Platform Can Boost Your Site Speed Like This… Literally No Other Platform Except Wealthy Affiliate, The Creators Are Tech Geniuses!
SiteContent, The Ultimate Writing Platform (June) Easy To Figure Out An Idea And Get it Written
Jaaxy 3.0, A Brilliant Redesign (July) Keywords Are Easier Than Ever
2017 Ambassador Platform Launch (September) Top 25 Wealthy Affiliate Members Earn Specials
PageSpeed Insights – Analyze & Improve Your Website Speeds (October) Figure Out Where The Slow Downs Are
SiteContent Images – Over 1,000,000+ FREE Images (October) Images Are A Problem No More
The Creator Of Wealthy Affiliate Are Never Going To Stop Improving Their Platform With 2018 Looking To Have Even More Perks Added To The WA Membership!
---
There Is Absoultly No Doubt That Wealthy Affilite Is Worth The Price If You Are Serious About Learning And Starting Your Very Own Online Business. Myself And So Many Others Are So Excited To Take This Amazing Deal. Are You Ready?
---
If You Are Not Quite Sure If Online Marketing Is Right For You… 
Wealthy Affiliate Also Offers A 100% Free Trial That Will Give You The First Level Of Each Course, You Will Have A Good Understanding Of Online Marketing By That Point. The Choice Is Yours To Continue Your Quest For Online Income Or Quit While You Still Can… This Black Friday Deal Is Only Offered Once A Year, Go Through The First Courses And Make Your Decision While The Price Is This Low!

Just one more thing I want you to know. Anytime you have a question within The Wealthy Affiliate Platform or about anything you learned outside of WA that you want some more info on, Ask Away, I can help you or one of the many other helpful members of Wealthy Affiliate!
I will message you on the inside!
Honestly, Who Doesnt Love Money?
Kenny
Creator Of WhoDoesntLoveMoney.com