When it comes to making money online, do you need to be a guru? Do you need to spend thousands of hours learning how to run an online business? Did you know only 5% of people who start trying to make money online, actually succeed. Do you know why? It's because they are not taught the right method, or they simply quit because there is so much doubt about making money online.
I want to tell you right now, I am a regular guy who grew up in a small city in Western Washington. I went to high school, I worked regular jobs, I went to college. I did just what everyone is meant to do, when you are told your whole life, what you need to do, but finally I said, I don't want to do what others want anymore. I decided I was going to make money online, I had actually tried right when I got out of high school, but I wasn't really told how to do anything, except to get my friends and family to join too, so they could get their friends to get their friends. That is called a scam where you will eventually run out of people, like Ponzi, AKA Ponzi Scheme.
After I researched more and decided I wanted out of that scam, I went to work like a regular kid who didn't want college right away, but working kind of sucked, so I went to college to learn how to fix motorcycles, one of the best decisions of my life. It's just cool to know how to fix something when it breaks down. I tried a shop job and the shop I tried working for, was a bunch of back yard mechanics who just threw parts at a bike and hoped it worked. I didn't want to work with them…
So, I went back on the search for online income. I found a site similar to this one, that told me about a program that teaches you to start an online business. It was saying that not only can you start it there, but you can operate your online business 100% out of just this one website. Then they offered me a free trial, and I figured no credit card info was at least worth a shot.
The free trial offered the first level of training completely free without a credit card, I had to finish it. The free training, taught me to use their website building platform to create a free website, and then they taught me a lot of how an online business will actually succeed if you can set up the foundation before trying to make money. If you don't have a foundation, you business will fall!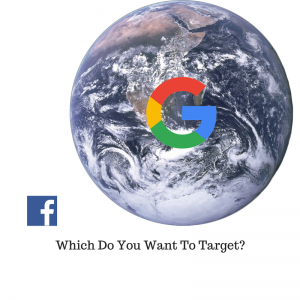 Once I was taught to create a website, and how I could start to make money with it, I was hooked. I could see that it would take time. Any business has to have start up costs and learn how to operate well before actually seeing profits and I could believe it. Any website that is on Google, is making money. Learn to get ranked in Google and you can make money online. That is what most programs don't teach, they only teach how to tell your Facebook friends. You want a global audience and that may sound scary, but trust me, if you can learn to turn billions of people into revenue, you will be happy, not scared!
Once I had my online business, my website, this one right here, the one you are on, started, I couldn't abandon it, I almost gave up like the 95%, but I'm not a quitter, I started this to change my future, investing time into learning online marketing. I could not imagine where I would be if I hadn't created this website, and my 3 others I have at this point.
I learned to invest into my business, I learned to create videos and how to get them in front of people that wanted to watch them. Without the training and the constant help I received, I wouldn't be living the life I am living, I love the life I am living!
Multiple Income Streams is also very important when it comes to regular people making money online. If you have a part-time job, a hobby of fixing things, mowing and weed eating lawns. Those are all income streams that can be invested into your online business that will, eventually, become your largest income stream.
The Key To Regualar People Making Money Online Is Starting An Online Business And Having Multiple Income Streams To Support That Online Business Until That Online Business Can Support You!
---
Thank you for reading. I hope you take the chance to check out the program I joined, I learned how to create websites, I am a regular guy, the free trial is worth the try! If you have any questions about How Regualr People Can Make Money Online, please leave your questions or comments below!
Thanks,
Kenny
Creator Of WhoDoesntLoveMoney.com