How To Get A Job Online From Home
In todays era there are so many uses for the in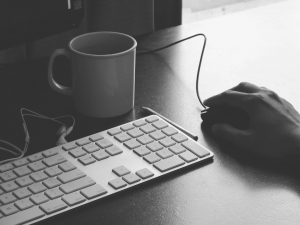 ternet. Everything you can ever think of is at your finger tips. Just type it into a search engine and you have your answers in seconds.
Have you ever wondered how all that information gets on the internet? Someone has to have that knowledge before it can be shared on the internet. That person is most likely making a living off sharing information that he or she knows. They are so many people that make their entire income from writing articles online about things they know and information other people want. You can do this also, all you need is a computer, internet, and the ability to learn.
What Will You Be Learning?
Creating Websites
In order to be able to get paid online for information, you must first learn how to create a website. This may sound quite hard but trust me, you can have a site set up in 30 seconds for free. This is how most everyone that makes money online starts out. Once you have a website set up, you need to add content to your website, content that people really want to read. This is going to be the key to getting traffic to your website and traffic equals money.
Choosing A Niche
Now that you have a website created, you need to figure out what you are going to put on it. This is called a "niche." Your niche is the category of information you are going to write on your website. Choosing a niche is very important. You want to choose a niche that you are passionate about, that you have a lot of knowledge on, something you can write about a few times a week.
A niche can be very simple, for example, you could use clothing as your niche but an even better way to make a niche more profitable is by narrowing your niche down. You may want to write about clothes but an even narrower niche could be baby clothes, you would attract more people looking for exactly what you are talking about. More niche ideas are dog toys, computer supplies or even flashlights. There are two billion people searching the internet everyday, everything you can think of will be searched eventually, now you just need to be one of the topics being searched to make money.
Learning About Keywords
Once you have a website created and a niche chosen, you need to focus on getting traffic. I said above that traffic equals money and yes it does. You will want to have access to a keyword tool, I will tell you my favorite in a bit. The point of a keyword tool is to learn about your competition and how many search that keyword every month.
When you use a keyword tool, you will want one that tells you how many other websites have used that keyword and how many people search for the keyword each month. The optimal range for targeting keywords when you start out is under 300 other people talking about that keyword  and more than 50 searches a month for that keyword.
You will learn that the more trust you build up with larger search engines like Google, Bing, and Yahoo, the more easy it will become to rank under keywords with more competition. While you are starting out you will find that the closer to zero on competition and the higher the searches a month will get your ranked much quicker. It is better to be ranked under a keyword that gets 50 searches a month then not ever be looked at under a keyword that has 5,000 searches a month. The more you become comfortable with keywords the easier it will become to gain traffic.
How To Gain Traffic
Here is the most important part you can ever learn when it comes to trying to make a full time job out of an online business. Traffic is a necessi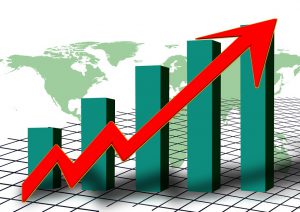 ty if you want to make money. Think about an offline store that receives 5 customers a month. How long will that store stay open? It is much easier and costs much less to start an online business.
When you finally have your website set up, you got a niche selected, you know a bit about keywords and you are posting some quality content that others will enjoy to read, you are on the right path. Now you want to really focus on SEO (Search Engine Optimization), this is what will get you noticed by search engines and get you ranked much higher to get you much more traffic. SEO is kind of complicated at first and it is best to not really think about it too much when you type, just write whatever comes naturally to you.
When you write articles on your website you will want a keyword phrase that will catch the eye of your readers, this is your main keyword phrase that will rank you under several different keywords, the longer the phrase the more smaller keywords you get ranked under. This is part of SEO you want to be able to write naturally but leave room for certain keywords that you researched with your keyword tool. SEO is mainly getting search engines to trust you and the more trust your receive the more traffic you will receive.
Can You Be Taught All These Steps?
Here is the amazing part. All these steps that I just covered w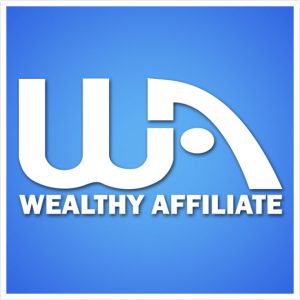 ere taught to me for free by Wealthy Affiliate. I have a whole review that tells you everything you will need to know about Wealthy Affiliate. They can teach you everything you need to know in order to make a full living online and it is all available to you for free to start with. No credit card information required. If you feel the community is not worth your time, walk away and don't look back.
Wealthy Affiliate is a community full of people like myself who have found they do not want to work for someone else's dream and want to actually experience life, not work your one life away. I would love to help anyone and everyone that is interested in making a full time living online. Feel free to contact me at Kenny@whodoesntlovemoney.com I will reply to your email asap. I will also reply to all comments below. Feel free to leave a question or comment.
Thanks for reading,
Kenny
Creator of Whodoesntlovemoney.com