How To Make Your Dreams Come True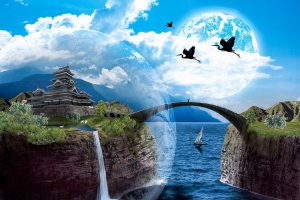 I am still young and I have so many dreams that I want to come true. I have lived a pretty good first 20 years of my life but I do not want to stop there. I have so many dreams that many other people simply give up on. I want to travel, meet cool people, tell stories that others can't and I want to live a life that I can truly wake up to every morning and tell myself I am really happy with my life I am living.
I tell myself everyday that I will achieve all the dreams I have. I tell myself this every single day. The more I think about my dreams the more I feel they can come true.
I believe that you are able to do anything you set your mind to. This applies to literally anything you can think of, losing weight, traveling, or even making money.
---
How Can You Make Your Dreams Come True?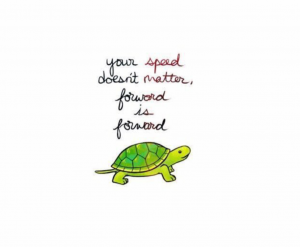 So the reason you are here is because you are looking for a real way to do what you have always wanted and live a fun full life. This can be achieved, I promise you that. You have to set yourself up to believe you can do what ever you want. You need to tell yourself this and I mean it, everyday you wake up you should  tell yourself you will achieve the goals you set. You need to hit little goals on your way to the ultimate dreams. Little by little, step by step, you can get to the point where you want to be, but it has to start today, right now. Set yourself some life goals and little ones on the way to the big ones.
---
How Have I Set Myself Up To Live My Dreams?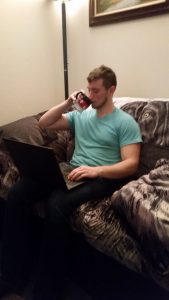 So this is probably the biggest question you are asking. How do I live my life so I can achieve all my dreams?
I have set my mindset up in the most positive way I can. I do wake up every morning and tell myself "I will get to my dreams." Since telling myself this every morning, I have found myself with a much more positive attitude everyday and I love it, now of course I have my moments but I'm only human. With this mindset I have taken, life is so much better, I love working toward my goals.
One of the most important things you need to live the dreams you have is money… We live in a world where it is run by money, I am not a huge fan of this but it is what it is. You do not need money to go places or do things, you can find lots of ways to visit places and do fun activities but the best way is to experience the best parts in life is by having money so you can buy what you want when you want it.
So how do I make this money to do what I want?
I have done a lot of internet research on how people can make money online. I have been scammed by people "selling me the dream", they say I will make this much if I do this, this exact way. I found out that everything they told me was a bunch of … but anyways, I did not give up, I kept looking for a legitimate way to make a living online so I could work from where ever I wanted when I wanted. I was successful.
So do I do?!
I found a community full of great people that are just like me. They don't want to have to work for someone who doesn't care about your dreams, they want to work for themselves while living those dreams! This great community is Wealthy Affiliate.
At Wealthy Affiliate you can learn so much! I have taken my time to learn as much as I can, I am still learning new things every day. I log on everyday from where ever I want to work for how ever long I want.
At Wealthy Affiliate they teach you how to set up a legitimate online business, there is no need to refer people in order to make money or tell them false information to ge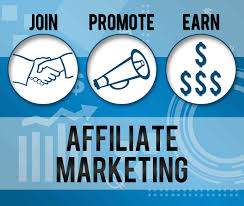 t them to sign up. They teach you how to set up a website, choose a niche or category for your website, how to write content that will lead search engines like Google, Yahoo and Bing adding your content to their search results and this will lead to traffic. You need to produce quality content to attract people to your website, no people equals no money. This is why you are able to set up an online business that will allow you to choose your own niche, you want something you know a lot about and are really passionate about. There is no need to choose a niche you know nothing about, this will lead to failure.
Everyone at Wealthy Affiliate has a niche that they know quite a bit about and love to write about it a few times a week, everyday if they choose to. That is the great part about owning your own website, you write when you want.
Wealthy Affiliate is really great because they want you to succeed, this is not a website that wants people to show up spend money and fail. Everyone at Wealthy Affiliate including myself help each other. When one person has a question about anything, they can ask someone in the live chat. The live chat always has someone there with the information you need. In the live chat there are people from beginners to experts including the creators themselves. You will always have support to help you out.
So besides the great live chat, there are levels of train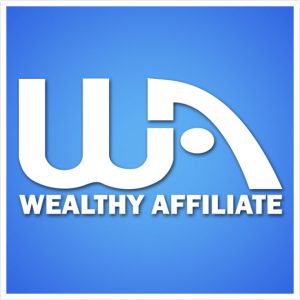 ing videos that show you step by step how to set up your website for success. The first level, that contains 10 videos that will show you everything you need to get your site up and running, is completely free. There is no need to give any credit card information until you are satisfied with the services at Wealthy Affiliate. There are 5 levels total and I have completed them all, they are included in the premium membership along with so many other tools that I could go on and on about but if you are really interested, read my full Wealthy Affiliate review. There is new training to help everyone in the community about every week. You can ask anyone of the premium members including myself how they like the program and if it is right for you.
If you are reading this, there is a pretty good chance you want to be able to live the life you want from where ever you want and I want you to try out Wealthy Affiliate for free. I make money this way and I can't imagine doing it any other way. I love my life and all the opportunities to come. I plan on leaving for California in September and possibly Hawaii next January to visit a friend that is stationed there and I can't wait. I love making money online and living the dreams I have dreamt about my whole life with many more to come.
Once again I make money online with my websites like this one and my other site, supplementstogetstronger.com, it is an amazing way to make money and I started with a free membership just like I want you to. Give it a try, leave whenever you feel like you don't like the community. There are thousands just like me making money online and living dreams
---
I always like thanking my readers and I encourage you to leave some feedback for me. Leave a question or comment below and I will get back to you ASAP.
Thanks for visiting,
-Kenny
Creator Of Whodoesntlovemoney.com