In todays world, the number of ways to make money online are skyroc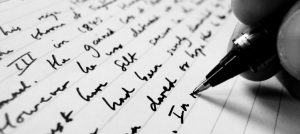 keting, some scams, some legit. There is one sure way that I know of making money online, and I mean if you put in the time, you can really make a good amount of money.
The way to make money online is Writing!
Writing books, papers, anything with information has been an amazing way to make a living ever since money took over the world. There are books so old that they fall apart, writing has been a part of our history ever since cavemen with cave paintings.
So since writing has always been a way to share information and often times a good way to get paid, it will never go out of style. Until every man and woman on Earth know everything there is to know about anything there will be a purpose for people to write and continue to learn, oh and make money.
---
How Can You Make A Living With Writing?
I said that there will always be a need for writers and this is true. Writing is always going to be needed, but the way we read information and find it has changed with the evolution of the internet and no doubt will change over the evolution of mankind as it has already.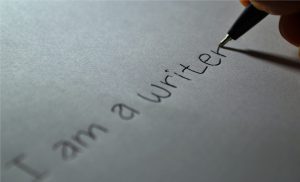 So with the internet being the number one resource for information in todays era, wouldn't it be the best place for you to make money with your own information that you can share with the world?
You, yes you can help the world evolve. Sharing information is how we evolve as a species and the more we can share, the faster we can become a great planet.
People are getting paid every single day for the information they write on their websites. I am talking quality information that people need and want to know. Not all information is needed by everyone but some information is always needed by someone. No matter what information, someone is looking for the answers you may have, and you can get paid for your answers.
Every time you come up with a question, where do you look for it? Google? Bing? Yahoo? I know that is where I head with my questions. There are two billion, yes billion, people searching the internet every single day. Do you think there is a limit to their questions?
We are a civilization that is very curious, we love asking questions and what we love even more is, finding the answers to our questions. How many times have you been excited to solve a problem in your life? How many times have you searched the internet and found your answer you just couldn't figure out but someone else did?
You can help other people answer questions they have, with your writing. I am not saying you are going to answer every single question mankind has to ask, but you can help someone, somewhere with a question you have the answer to, and the more questions you answer, the more money you can make.
---
How Can You Start Sharing Your Information To Make Money?
There are so many different ways you can share your information online.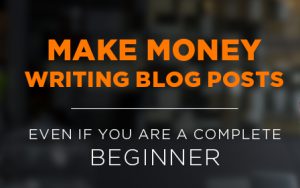 Freelancing
Forums
Social Media
Blogs
These are the main ways you can make money online with just your information you want to share.
Freelancing can be one of the easiest ways you can share your information and get paid immediately. You sign up for a freelancing website like Upwork, and get paid by clients that want your information.
When you share information with a client they are most likely going to use it to make a continuous income with your knowledge. This is one of the downfalls of freelancing, you may get paid right away for your idea but someone else will get paid even more in the long run.
Forums are a great place to share any information you may have … for free. Yes you can help lots and lots of people on a forum but the sad truth is you will make no money. Forums can be great communities and most you must contribute to in order to join but there is no money. If you love sharing your ideas for free, then forums are a great place for you.
Social Media is a great way to tell people just what you are thinking. Social media is growing everyday, even your grandparents may be on Facebook. Everyone is able to share their opinion on social media, but some knowledge that gets shared just simply gets ignored. The only way an idea gets seen, is if you just happen to scroll by the idea, but most of the time you see someone's idea and keep scrolling.
Social media is a great place to share your information with a lot of people. You can even make money with a free social media account on Facebook, Twitter, Instagram or any other social media website that has yet to come out but this is only a good choice if you have tons of followers.
Blogs are the best way you can make money with writing anything you have knowledge on. You are the owner of a website that you choose to write about anything you want. The best way to make money with a blog, is by narrowing down your "niche" or category of your website to cover one topic multiple ways.
When you create a blog website, you want to choose a niche. Some good examples of a niche can be:
Baby Clothes
Workout Supplements
Dog Breeds
Professional Sports Jerseys
Literally Anything
If you have any knowledge on a certain topic, choose that as your niche. You want to be passionate about your niche and be able to talk about it fairly often. This is how you will get paid!
The key to making money with a blog is writing quality content. You are most likely here because you are a talented writer, but even if not, you can start a blog and share your information with the world.
Once you start a blog website, I will tell you how in a minute, yo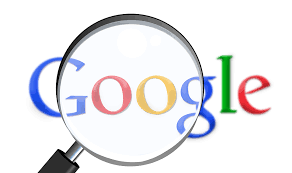 u want to be known by Google, Bing, and Yahoo. These are the main search engines used by the two billion people everyday and you want be known as a positive contributor to your website by these search engines. After time, typically 3 months, you will begin being trusted by these search engines and your posts will be ranked higher and higher with each new quality post you write.
Every time you get ranked in a search engine, you boost your probability of gaining more traffic, this is the key to making money with your blog. You need people to read your information in order to make money. You can make money by using:
Advertisements
Affiliate Marketing (Promoting Products And Getting Paid To Do So)
Selling anything
If you create a website with enough great information on it, Google will allow you to place ads on your site and you will get paid every time someone sees that ad and paid even more when they click on it.
You can affiliate products, I strongly recommend and I will tell you how to learn the same way I did. You are basically going to sign up for an affiliate program like Amazon Associates, and advertise products relevant to your topic on your website, if someone likes your product your recommended and buys it through your affiliate link, you get paid commission.
You are also able to sell anything relevant to your niche. You can set up a PayPal widget in your website to take payments and then you send the buyer your product.
There are literally so many ways to make money with a blog as long as you can write information people want to know.
How To Start A Blog For Free And Learn All You Need To Know
Here is the best part, learning how to create your blog for free.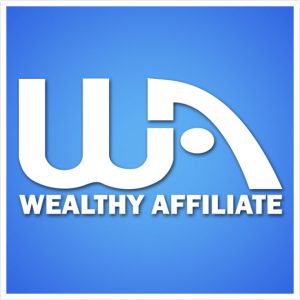 When I was 18 years old, I was looking for a way to make money online so I could live an adventurous life, I got scammed. I almost gave up, I did for a while, but after time I found another online money making idea, a blog!
I came across a site similar to this one and they told me about Wealthy Affiliate. I was clueless about creating my own website and how to make money with it. I was told to make a website with the scam I mentioned but they didn't show me how to do anything with it like Wealthy Affiliate did.
I was told that Wealthy Affiliate has step by step videos that I could follow and create my website as I went along. I did just that and now I am the proud owner of two blog websites that make me money everyday and you can too.
When I was told all this, I was skeptical. The part that got me to try was the free membership that I had to give no credit card information for. I went along with the videos and set up my first website, I was offered a bonus as I will offer you, and I took it. I was able to try the premium membership for a 59% discount to see if I wanted to continue my website adventure with all the amazing tools at Wealthy Affiliate. I did and here I am today, loving life and writing information I can share with the world.
I talked about my Wealthy Affiliate Review that I really want you to read if you are interested in creating your own blog and writing information to share with anyone that needs it.
Wealthy Affiliate is an amazing community full of entrepreneurs that are sharing information on their websites everyday and making money. Everyone including myself is available to help you and everyone is friendly, that is my favorite part, there are no bad attitudes. We all want success and we are all there to help each other out.
I really hope to hear from you soon. Feel free to leave a question or comment below and I will get back to you ASAP.
Thanks for reading,
Kenny
Creator of Whodoesntlovemoney.com