How To Make Money Online With The WWE
I have been a WWE fan since I was a kid, I remember going to grade school and during recess talking about the match Batista had the night before, while my friend would always talk about Rey Mysterio. Both of them are gone now, but I still have my today's favorites, I really like Enzo Amore, Bada Boom, Realist guy in the room! I liked Big Cass too, until, well you know, he booted Enzo in the face and pinned him at Great Balls Of Fire!
---
WWE has been on the decline with rating for years, especially now that chair shots to the head are illegal, they can't have too much blood, and its all talk, the ratings are lower than ever. Remember one of the bloodiest match in WWE history, John Cena Vs JBL? I do! That was awesome! That is what got ratings!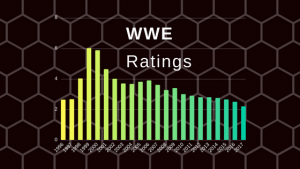 So, what does that leave left for WWE superstars? Well a lot more technical wrestling, a lot more high-flying, a lot more talking… and a lot more marketing.
There is no doubt in my mind that WWE will be around for many more years to come. There is one thing that the new WWE understands a lot better than the old WWE, and this is because the old WWE didn't need it! That is marketing.
The WWE has changed their whole attitude, instead of trying to make all the money by telling people to buy Pay Per Views from your local provider, they created their own Network that requires a monthly membership fee. WWE Network, changed the game for The WWE. If you can't get a whole bunch of people to pay the large PPV price, then get a whole lot of people paying a much smaller price, every single month.
Another thing that The WWE has really started to emphasis, is using the WWE superstars to sell more products, market more products. You hear do it all the time, New Day is amazing at it! Do you really think The New Day would last as long as they have, if they weren't selling so many shirts! They have so much different merchandise, they are the face of the WWE marketing plan for a reason!
The WWE has lost a ton of viewers because they no longer have blood and gore like the old days, but they are still managing to make a lot of money with their remarkably smaller audience. Money that can be shared with you, if you know what you are doing.
Making money online is one of the biggest fantasies in so many peoples eyes, everyone thinks its impossible to do without scamming people. This is why I said WWE will share money with you IF you know what you are doing.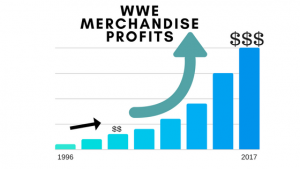 Making Money Online With The WWE is a real thing, it is just like The New Day, if you can recommend people to buy products from the WWE shop or buy a WWE Network membership, WWE will pay you a commission of the sales. This is called affiliate marketing, The New Day doesn't get paid the same way you will because they are actually in the ring putting on a show, but you can do the same marketing as them and get paid behind the scenes!
The basics of affiliate marketing is creating a website that is surrounded by one topic, this case it would be WWE, you can talk about an individual wrestler, say Dean Ambrose, your whole website can be about his apparel, his action figures, or you can tie in multiple wrestlers with their merchandise on your site. Anything that is part of The WWE Affiliate program can be used to make you commission.
So there it is, if you want to make money online with WWE, you need to learn to create a website, and learn how to sell WWE merchandise on your site.
If you have any questions about how you can use WWE to make money online, leave me a comment below. This is a real option to make money online, put the work in and it will pay off!
Thanks!
Kenny
Creator Of WhoDoesntLoveMoney.com