What Is Affiliate Marketing – Broken Down Simple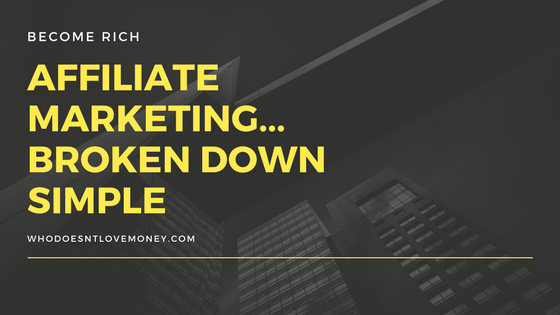 You should be here because you are looking into what is making people rich. There are tons of mindless jobs that you can work your whole life and never earn enough to be rich.
Mindless Jobs that are worked everyday…. Is Not The Way To Live Your One Life.
I mean if you love your job, great.
But there is most likely some reason you decided to read this, probably because you want to quit working. I started affiliate marketing because I was seeing how it was impacting others that had it figured out and they were rich.
There are tons of scams out there that tell you, you can make this much this fast.
When it comes to making money online, with affiliate marketing, you really get what you put in,.
The internet is full of 2 billion people that are looking to buy something, all you have to do is show them what you buy, its up to you to adopt your own marketing strategies but I learned all my skills and I host all my sites with Wealthy Affiliate.
Read The Full Article To Really Understand Affiliate Marketing And Leave Me Your Feedback Below!
---
Lets Break Affiliate Marketing Down
If you were to give Affiliate Marketing a try there are 4 main steps that I know work. They worked for me.
Choose An Interest
Build A Website
Attract Visitors
Earn Revenue
Those 4 basic steps are that simple, but I have to tell you one secret. The ones who are making a lot of money, have actually put in the time and effort, as I do everyday (Sometimes Every Other Day). Time and effort are what will earn you money online with affiliate marketing.
#1) Choose An Interest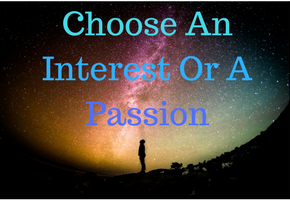 This is by far the easiest part, anything you have an interest or passion for, will help you make money online with affiliate marketing.
An interest, lets take cameras for an example.
There are thousands of camera products, all you have to do is get your opinion of a product and let others read it. When others read your words, they start to wonder if what you say has any real meaning. Are you wondering this right now? I got you here and you are interested, that is all you can do. Get someone interested in something you passionately wrote about let them decide for themselves what they think of the product.
---
#2) Build A Website
Now you may think this is the hardest part, but it really comes down to where you decide to build your website. If you choose to come to Wealthy Affiliate, where I host all my websites, you will get top of the line hosting, site support, and access to members 24/7 that are all willing to help out.
Building a website at Wealthy Affiliate can be done is as little as 30 seconds, then your site is ready to add content. Your content, your own words about anything you want. Once you have a website set up, the world of Affiliate Marketing has just become wide open.
I will say this, a website is a long term source of income, don't expect results right away, you will need to prove to search engines like Google, Yahoo And Bing that you have quality work. The usual time it takes to get a brand new site off the ground is about 3 months. After that, it is entirely up to you, how much you will make.
---
#3) Attract Visitors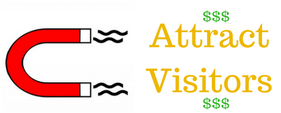 By far this is the most important step when it comes to making money. If you can get no one to read you work, how in the world will you earn any money?
This is what the Wealthy Affiliate training is all about, the creator, Kyle, has step by step videos that teach you how to set your website(s) up to earn rankings in the search engines. Rankings mean you will get more visitors.
When you type anything into Google, Yahoo, Or Bing and you are given all those search results, every single one of those results has been written by someone, somewhere. As soon as you search for something, you are actually typing in things called "keywords."
Once you learn about keywords, you will learn to target low competition keywords that will help your website rank naturally. Naturally means the search engines will like you because you offer good content not because you bought your rankings. Natural rankings will lead to people visiting your site that you built.
If you can get your keywords and posts ranked, you can get visitors. Now that you have visitors the next step is where all the hard work pays off.
---
#4) Earn Revenue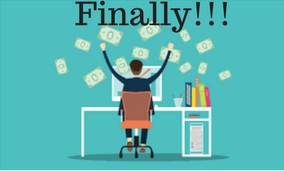 By far this is the most fun. All your hard work and all that time you put in, finally pays off. All those visitors that you now have on your site, you need to use them to make you some money.
Affiliate marketing is going to be the biggest way you earn revenue, but there are smaller ways as well that will add up over time.
So the main way to earn revenue is selling your visitors something. It is this easy. The reader is on your website for some reason, they have come this far and if you actually have some good stuff on your website, chances are they are going to stick around and read a little bit.
This is where you need to make the money, they are reading about things, now let them know where they can buy those things.
One strategy of affiliate marketers is reviews. If you can do a review on a product, lets go back to cameras, lots of ways to sell camera products. If you can get someone interested in your favorite camera that you bought from Amazon. Sign up for Amazon Associates and sell the same camera. All you have to do is give your link back to Amazon and you will earn commission, about 4-12% from Amazon, on any product sold after clicking on your link.
---
There it is, Affiliate Marketing Broken Down.
It really is this simple, but the time it will take, ultimately come down to you, on how much hard work you put into your site(s). I am not here to guarantee you any amount of money, the only thing I can guarantee is, if you read my review of Wealthy Affiliate and decide to try the free membership, and upgrade after you complete the entire free training. You can be on your way to making money online through affiliate marketing.
Thank you for reading my post about affiliate marketing, if you could leave me your questions or comments below, I will get back to you as soon as possible!
Thanks!
Kenny
Creator Of WhoDoesntLoveMoney.com