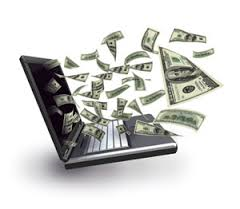 Making Money Online… Is it a real thing?
Does one have to take years to learn how?
Is it even worth it?
Should you quit your job?
---
Lets get straight to it, making money online is a choice. Just like anything else in your life, you must choose where you make your money. You can go the traditional way of getting a job, working for a boss, whom you may or may not like. This is great for a majority of the population but not everyone.
When you get a job working for someone else, essentially, you are working for your bosses dream, while you very, very slowly work on your own. Making a quarter… if that of the boss, doing much more work.
You know why so many people go to work for someone else?
It Is Easy!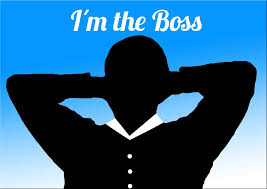 Working for yourself, working for your own dream. That is not easy and that is the reason you see so many people choose the easier way through life. The one life they have, the one and only life, and they choose to spend it working for someone else, during this time they don't want to work, during this time they could be with family or loved ones, enjoying their one life.
So, what am I getting at?
Making Money Online!
This is where it really comes down to the ones who are tired of working for their dumb boss that doesn't care one bit about their dreams.
There are so many different ways to make money online, so many ways that help you live your life and not waste it away while doing grunt work for someone else.
---
Freelancing – This is where you are working for yourself but for others. Other people will pay you to do work for them. The cool part is that you choose the job and if don't like it then you don't have to do it. My favorite freelancing website is Upwork.
Website Creation – This is a great way to make money, build a website and its up to you, what to do with it.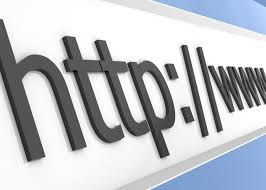 Once you create a website, the whole entire world of making money online opens up to you. You are free to try what ever method you want to make money on your website, because it is yours.
Here are some of the best ways to use your site to make money.
Google AdSense – Allowing Google To Have Ads Shown On Your Site. You get paid when ever someone sees the ad and paid more when they click it.
Affiliate Marketing – This is a massively growing industry. The more people start to understand the internet and how everyone is making so much money, they get into affiliate marketing.
So what is affiliate marketing?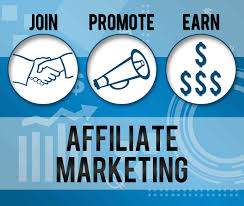 Affiliate marketing is promoting products to customers for sites like Amazon. Read more about Amazon Associates, The main goal is to promote products on your website, social media or where ever, but you sell products you don't even own.
Say you know a lot about something… Gardening for instance. You can find an affiliate program and with the knowledge you already have, you can sell gardening supplies like crazy, for your affiliate. You never touch the product but you do receive commission for each sale.
10% of $100 is $10 and if you can make 30 sales in a month, there's $300 in your pocket, all because you already knew helpful tips to help people. Imagine 50 sales, 100, 1000. Its is possible and this is why people can make so much money this way.
The biggest part of making money online is, Helping People. If you can offer someone some great help and then recommend them a product to go along with your help, they will more likely buy from your site/link. Your knowledge on anything is the key to making money online.
Local Marketing – This can be a great idea if you learn how to build websites.  I learned how to build websites and sold my first site for $300. That is $300 in my pocket just because I learned how to build a simple website. There is no coding needed, just simple learning, and then Appling what you learned to the real world.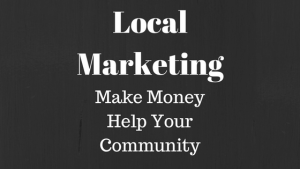 Do you want to know how much you can sell the same website I sold for $300? I wanted to get my name known before I started charging an ungodly number, so I decided to help one of my local restaurants in my small town with a cheap, professional website that will help them for a very long time. Oh and I'm getting $50 a month to manage it, maybe a few clicks/edits every week, but nothing too extensively hard.
That $300 website, I could have charged easily, $1000 plus $300 every month to manage it. Do you see where I am going with this? Making money online is up to you, there are amazing ways to do it but are you willing to do it.
Check out my article on How Much It Costs To Build A Website to learn a bit more about making money selling websites.
---
Taking Advantage Of Today!
This is a great time to get into the online world and learn all you can. Times have changed and all the knowledge you needed before to make a living online is minimal now. You just have to understand how people are making money online and apply it to yourself.
What is making money online?
Simply learning how, will help you make money online. I have a program that taught me everything I know and I never would have thought at the age of 20 I would be doing what I am doing today, Making Money Online.
Its is honestly amazing to understand how to avoid the system of getting a job you don't want,  pay bills that you don't want to pay because your job doesn't pay you enough.
Stop, being a pawn. Learn how to get your life going in the direction you actually want it to go! The house you want, the car, the life you want! It is possible but only if you make it possible. I said at the beginning, Making Money Online is a choice, just like getting a job.
The only difference is you get to do the work you want and live the life you want, if you can put in the time and effort required.
Learn How To Build A Website In 30 Seconds, Seriously Click the link and learn a little more!
---
Thank you very much for reading my post about What is making money online. Websites, Freelancing, Learning how to run your life online, it is all up to you and I want to help you achieve your dreams. I don't think anyone deserves to live a boring/stressful life. We are all humans and we deserve a great life. Build one for yourself!
Leave me a comment or question below and I will be more than happy to get back to you ASAP!
Thanks,
Kenny
Creator Of WhoDoesntLoveMoney.com