There are so many webhosting services out there, the real question is, what is the best?
A good web hosting service will include the three major parts to get a website published online.
Webspace (Where Your Site Lives)
Domain (Directs To Your Webspace)
Website Files (The Actual Content Of Your Website)
Webspace – This is where your website will live, the Webspace is provided by your web host. Your host will allow you so much "Disk Space" and there is a certain amount given to you by the host, this is why you must choose your space appropriately to how large your website is or will be.
Some web hosting services give you such little room, you will eventually have to upgrade and pay even more if, all of a sudden you have this huge site that doesn't fit in the Webspace anymore. The best web hosting service will allow you to grow your site as large as you wish, without any extra fees.
Domain – This is what people associate with your website. The domain for this site is, Whodoesntlovemoney.com.
You can think of a domain as a home or street address. Once someone has your address they can visit as often as they like. The domain of a website is chosen by you and the better domain address, the better traffic you will receive. It really comes down to your content though…
Website Files – These are the real content of your website, these are what you put on your website. These files are "built" in a language that internet browsers like Microsoft Edge, Firefox, Safari, or Google Chrome can read. When you visit Whodoesntlovemoney.com, you are brought to my homepage, you see the visual but not the "hidden" language of the internet!
The best web hosting service will include these three major parts, for no extra charge.
---
Who Has The Best Webhosting Service?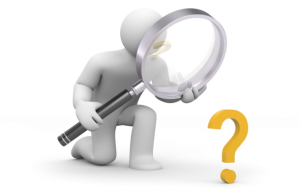 Here is a list of some of the top webhosting servers.
HostExcellence (From $6.97/month)
Host Gator (From $4.95/month)
1and1 (from $4.99/month)
They are all about $5 a month. What if I told you, that I could give you free webhosting? I am 100% serious, free webhosting!
I know about the best webhosting service out there!
You want to know what it is?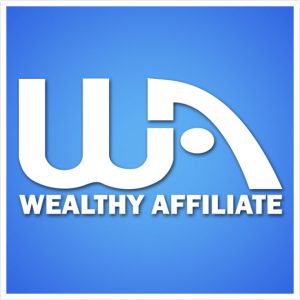 You will receive:
A highly optimized and simplified hosting platform
The ability to MOVE websites from one domain to another
The Ability to fire up FREE Websites on demand
Full Redundancy (100% backed-up to the minute)
The latest and greatest hosting technology (your websites are always hosted on the highest powered servers available)
Automated recovery processes
Personal website monitoring and maintenance
Removal of "rogue" plugins and themes
Comment spam management and behavioral assessment (so you don't even get the spam in the first place)
Website integrity updates the continually improve how your WordPress sites function, based on the latest version of WP
All this can be yours! Free! All you have to do is sign up for a free membership to Wealthy Affiliate. Here is what makes Wealthy Affiliate completely unique. You get…
The Community and the Live Help
Access to Industry Experts
Personal Access to the Owners
World Class Training (1,000's of resources)
Keyword Research Tools
Weekly Live Video Classes
Unlimited Access to our Website Builder
One of the Most Lucrative Affiliate Programs in the World
Ambassadorship Program (Ability to Pay it Forward)
Incentive Programs
Business Productivity Tools (Rapid Writer, Link Tracking, KW Lists)
Access to ALL Future Updates
And this is all included in your membership. And this is ALL you need to create and grow a business. So when you put a "hosting package" alongside a business building and education platform like WA, there is simply no comparison.
Do you want to read more about Wealthy Affiliate?
---
Thanks for visiting! If you have any questions or comments please feel free to leave them below! I will get back to you ASAP!
Thanks,
-Kenny
Creator Of Who Doesn't Love Money!